Welcome to SA Landside Logistics!
SA Landside Logistics was founded in 2005 and is the key to your transportation needs. SA Landside Logistics offers a hassle-free and reliable transport service between Durban and Johannesburg.
The rail system has become unreliable and direct road haul of FCLs to Johannesburg is costly. SA Landside Logistics are able to effect sustainable cost savings on the road haul movement of imported cargo between Durban and Johannesburg, as a result of eliminating the Johannesburg turn-in fees.
SA Landside Logistics are able to pull containers directly from the port on a 24/7 basis with our own fleet of vehicles, as it ensures that we able to take control of the movement to Johannesburg as soon as the containers are available.
SA Landside Logistics have a staff complement of 60 people who operate on a two-shift basis, effectively covering 20 hours per day and handling in the region of 1000 TEUs monthly, and dispatching in excess of 400 super-links on a monthly basis.
Over the short 12 year history of SA Landside Logistics, we have managed to deliver sustainable cost savings to our clients, whilst at the same time, giving them the flexibility of accepting unpacked, palletized cargo from Durban.
The Benefits of Using SA Landside Logistics
---

Significant landed cost savings on each container

Port-to-door delivery

Offloading the cargo from our vehicles as opposed to containers, making it more time efficient
---

Ability to stall the delivery by holding cargo in our Durban and Johannesburg facility at no extra charge for the first week

Eliminating potential overstay charges in Durban if vessels berth over weekends or public holidays
---
---
24 000 sqm of warehouse space
Numerous forklifts of various capacities ranging from 2 - 7 tons
Flammable storage capacity of 80 000 litres, with eventual capacity of 300 000 litres
---

Fully automated racking and handling system

Onsite palletizing and shrink-wrapping
---

Accepting and handling of chemicals and general cargo

Port health examinations and customs stops
---

Durban Office
Unit no.5 265 Sydney Road
Congella Durban,
4013
Tel: +27 (0) 31 001 3290
Email: mark@sall.co.za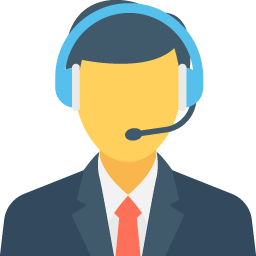 Fancy a career at SA Landside Logistics?
We're constantly on the lookout for new recruits to join our team of logistics experts. Think you have what it takes? Send your CV to
mark@sall.co.za.